EDUCATION IS MORE THAN PASSING DOWN KNOWLEDGE
tNCC EduCenter began in January 2014, in line with the church's vision to provide a world-class education alternative for young people at affordable costs as a service to our community.
We use the Eduseeds programme, a self-directed system combining multimedia-based online learning and in-class interactive sessions, which prepares students to sit for the Cambridge IGCSE, a Grade 10 high-school exam internationally recognised by leading universities and employers.
Students also have weekly chapel services and PE classes, extra-curricular classes and field trips for an all-rounded education.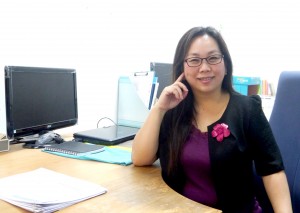 Principal: Jennifer Lee
tNCC EduCenter is headed by principal coach Jennifer Lee, who comes with many years of experience in education — both Christian and secular. She holds a Bachelor Degree in Applied Sciences (Biology-Chemistry) from Campbell University, North Carolina, USA; a Diploma in Science with Merit in Applied Science (Biology-Chemistry) from TAR College; and an Advanced TESOL certificate with specialization in Teaching Children English with Distinction from Global TESOL Canada.
Jennifer home schooled her two kids and her deep passion for education led her to leave a successful career in real estate to join tNCC EduCenter.