On March 31st, the New Covenant Church (tNCC) celebrated Resurrection Sunday with a simple but meaningful service.
After a rousing time of worship and celebration of the risen Lord, members of the congregation presented a few performances.
First up was a band performance of an original song composition by Tan Chung Liang, entitled "Set Me Free", followed by a duet ballet performance by Fiona Kee and Hew Yee Yee.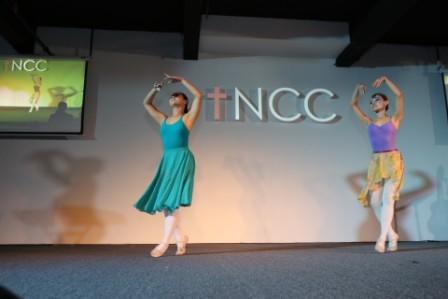 Next was what many considered as the highlight of the service, a heart-warming news reported by the children ministry called "Jesus of Nazareth – Alive from the Dead?", a modern-day recreation of the historical event.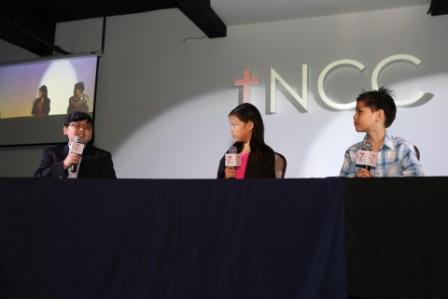 tNCC 7 News correspondents Ashylne Yong and Danielle Wong interviewed eye-witnesses such as "Mary Magdalene" and "Disciple John", acted by Elizabeth Loo and Yash Chaandra respectively, to explore the mystery of the empty tomb. Back in the studio, news anchor Jemima Chua and Rockson Teh interviewed "Rabbi Peter Sze" to shed more light on the reason for Jesus' death resurrection. Ten-year-old David Keong carried out a confident depiction of tNCC's pastor, Peter Sze, expounding clearly on God's gift of salvation for mankind through Jesus' finished work on the cross.
The presentation was the brainchild of children church teachers Karen Chong and Goo Yin Mei, who along with video editor Gloson Teh, put together the whole show in just under a week. Truly, it was the work of the Lord who made everything flowed so seamlessly and effortlessly to bring His message of love and life to everyone.
Pastor Peter Sze spoke on what it means to be "Raised with Him to Newness of Life". Easter is after all more than just a commemoration of Jesus' resurrection, but also a celebration of our new life in Christ. Because Jesus died and rose again, He raised us up to sit with Him in the heavenly places so that we can rest, rule and reign with Him.
The day's celebration ended with 19 people taking the step of faith in baptism.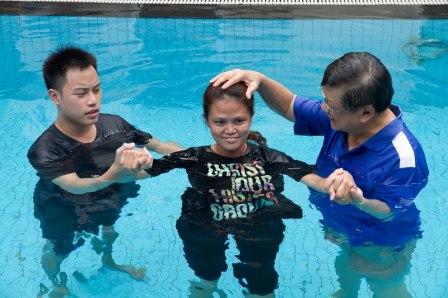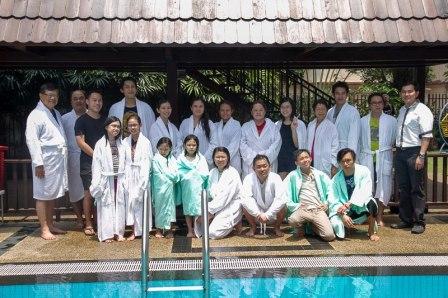 For all videos of the 3 presentations, please visit http://www.youtube.com/playlist?feature=edit_ok&list=PLJytZFLbVQqpIO4-p5CwGziB3Ahmn8pDD