Lesson: The Blessings of Abraham are Yours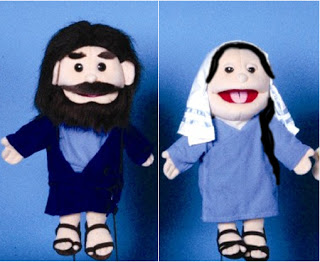 1. Story
There was an old man named Terah with 3 sons; the eldest was called Abram. 

They went from Ur to Harran, where Terah passed away at 205 years of age.

Then God said to Abram: 

"Go from your

country

, your

people

and your father's

household

to the land I will show you. 

I will make you into a

great nation

, a

nd I will

bless

you; 

I will make your

name great

, a

nd you will be a

blessing

. 

I will bless those who bless you, 

and whoever curses you I will curse; 

and all

peoples

on earth w

ill be blessed

through you

."

(Genesis 12:2-3)
Abram was 75 years old when he took Sarai and his nephew Lot with him to Canaan.
God gave Abram more promises: "To your offspring I will give this land." (Genesis 12:7)
At that time:

Abram had

no descendants

, no household,

no significance

, no identity
Abram meant "exalted Father", but he had no children. His name became a

joke

.
His wife was barren. At that time, childlessness was considered a

curse

.
But God was promising to him who was:

Dry & Burnt Out? A land flowing with milk and honey; a land of rest (Heb 4)
Feeling Insignificant? He will make him a "great nation"
Having to toil hard? He will bless with abundant increase
The butt of jokes? He will make his name famous and distinguished
Feeling accursed? He will be a blessing and God will bless those who bless him
God gave many, many more blessings and promises to Abram.
Because of Jesus, we also have a part in Abram's blessings!
Thank you Jesus that all God's promises are "Yes" and "Amen" because of You!